But first, know how to create a sell order in CitisecOnline/COL Financial.
How To Sell Stocks:
1. Log-in with the user ID and password then go to "Quotes" Tab.
2.
Input the Stock Code.
Go to
Quotes Tab > Stock Information > Stock
.
Type the Stock Code in the box and click "
SELL
" (located at the side of the "BUY" button).
3. Enter the price and the number of shares you want to sell.
NOTE:
You cannot sell what you don't have. Make sure that the # of shares you will input is less than or equal the stocks you have.
After entering the values, click "
Preview Order
" Button.
4. Review the details of your order.
After clicking the "Preview button, the screen below appears. It shows you the Stock Code, number of shares, price per share and the added charges for the transaction you are making.
Enter your password and click "
Place Sell Order
" if you have no more modifications to make. When a buying order matches your selling order with the price and number of stocks, the transaction will proceed and your sales will be credited in your account.
Easy Identification - Sell vs. Buy
Order Placement
You can identify a Sell Order from a Buy Order with the background colors.
If you will notice in my previous post on
5 Easy Steps To Buy Stocks in CitisecOnline
, the background color is green. For Selling, a shade of red is used.
It is important to easily identify if what you are creating is a buy or sell order because once you place that order and the transaction is processed, there's no turning back. For example, you want to buy additional stocks because the price is low but instead you place a sell order. Since the price is low, most probably it will be bought from you in an instant. You lose money. So be careful when placing order.
I hope you had a fun time learning these easy steps.
Again for beginners, I highly recommend you join Bo Sanchez's Truly Rich Club to have an idea WHEN IS THE RIGHT TIME to place your sell order.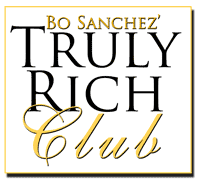 Please leave a comment as to what topics you want me to discuss in the future.
Happy Investing!